It's funny how food and drink can be so strongly tied to memories. This morning, I was randomly thinking of our trip last summer to San Francisco.   I don't know exactly what it was that reminded me of the trip.  Maybe it was the fact that we just received our Tartine Bakery
 and Humphry Slocombe
 cookbooks (two of our favorite places in San Fran). Maybe it was the strawberry mousse cake Diana made last week, which was one of the first things we ate in San Francisco from Miette in the Ferry Building. Maybe it's the fact that we tried Hopdoddy Burger Bar last night and every burger I eat for the rest of my life will be compared to the one I had at Wayfare Tavern. It's hard to find something that doesn't remind me of San Francisco, actually.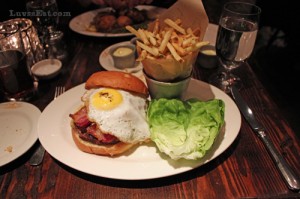 My wife and I spent a better part of a week eating our way through San Francisco and I have so many fond memories. One of my favorites was our visit to Pizzeria Delfina. The thing that makes this moment so special to me is that it ties together memories of my childhood vacations with my family and my favorite memories traveling with my wife. A memory that is all centered around a fizzy, wild-cherry soft drink.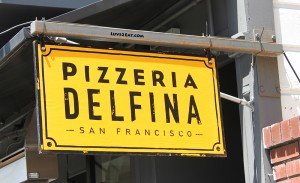 Let me explain. I've written about my childhood vacations before. They mainly consisted of my family of five all piling into our van and going on a two-week road trip. Two of those trips were to Charlotte, North Carolina. Growing up, all my family members were huge NASCAR fans, so we made the trek to see the Coco-Cola 600. Along the way we'd stop at Civil War sites, museums, sports stadiums, race tracks and anything else that looked interesting (I learned so much on these trips. Thanks Mom & Dad!).
Somewhere along our trip to North Carolina, (I can't remember the exact place but I think it was a gas station) I discovered Cheerwine. The second I tasted it, I thought it was the greatest soft drink ever. Sorry Dr. Pepper.  The problem was it wasn't available in Texas. This meant buying up cases of Cheerwine and bringing them home, so I could enjoy Cheerwine throughout the year. I would ration out the soda, drinking only one a week, trying to stretch my supply out as long as possible.
But what does a random gas station in North Carolina have to do with a small pizza joint in San Francisco, California? The second part of my story ties back to San Francisco. Diana and I were heading to Pacific Heights to try out Citizen Cake, Chef Elizabeth Faulkner's restaurant.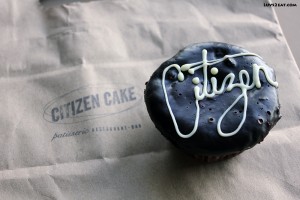 Conveniently, Pizzeria Delfina was just down the street, so we stopped in for lunch. Of all the pizza places in San Francisco, Pizzeria Delfina just happened to special order Cheerwine. A total moment of serendipity (which also happens to be Diana's favorite movie
), or maybe just luck (Diana was wearing a Lucky Charms shirt that day). I can't even begin to describe the excitement I felt when I saw Cheerwine on the menu at that small, pizzeria in San Francisco.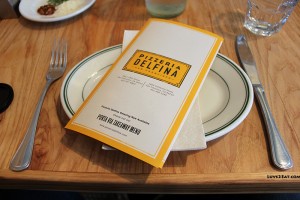 Now, when I drink a cold bottle of Cheerwine, I sit back, remember, and smile.