For the next 30 days, I'll be participating in my first Whole30. Check back for daily updates about my progress.
My first weekend on the Whole30 and it went well. I'm feeling pretty good and I can already see my midsection tightening up a little bit. It's hard to believe it's only been 5 days. I got over my fear of eating paleo at restaurants during the Whole30, and had lunch at Threadgill's celebrating my cousin's, uncle's and mom's birthday.
Breakfast Day 4
2 Central Market organic eggs with onion and Canadian bacon.
Lunch Day 4
Leftover grilled chicken breast
2 cups mixed greens
Cucumber
Kalamata olives
Capers
Balsamic Vinaigrette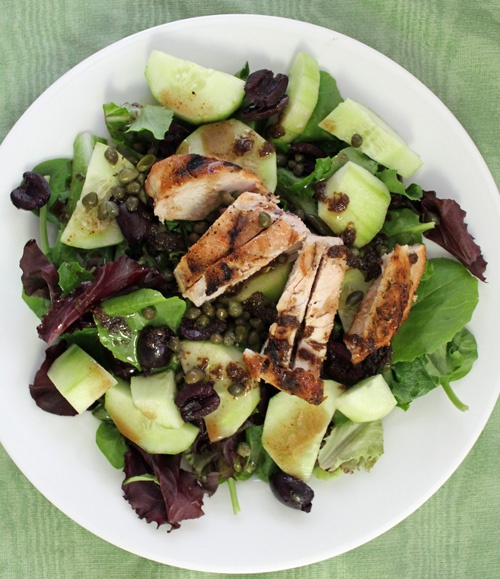 Dinner Day 4
Salmon
Broccoli with garlic sautéed in olive oil
Watermelon, grapes and cantaloupe (not pictured)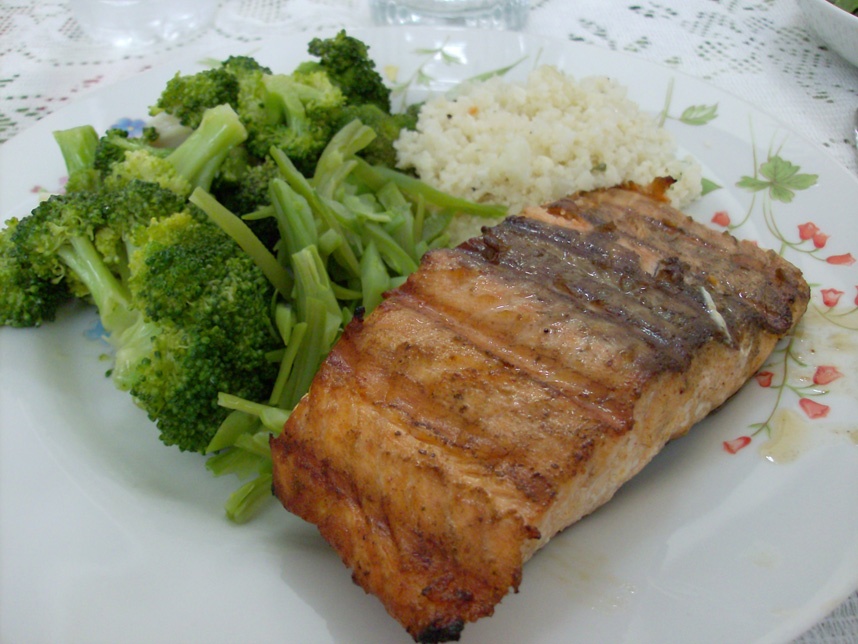 Breakfast Day 5
Eggs again. I really need to start coming up with new options for breakfast
Left over Cole Slaw from day 3
Bacon
1/2 Large Hass avocado with kosher salt and smoked paprika
Lunch Day 5
Lunch at Threadgill's. This was my first restaurant meal since starting the Whole30. It wasn't too bad, since I looked at the menu at home and planned what I would eat.
Grilled Tilapia with pineapple salsa
2 sides of steamed broccoli, which I doused in lemon juice
(Don't worry. I did not eat the tortilla strips)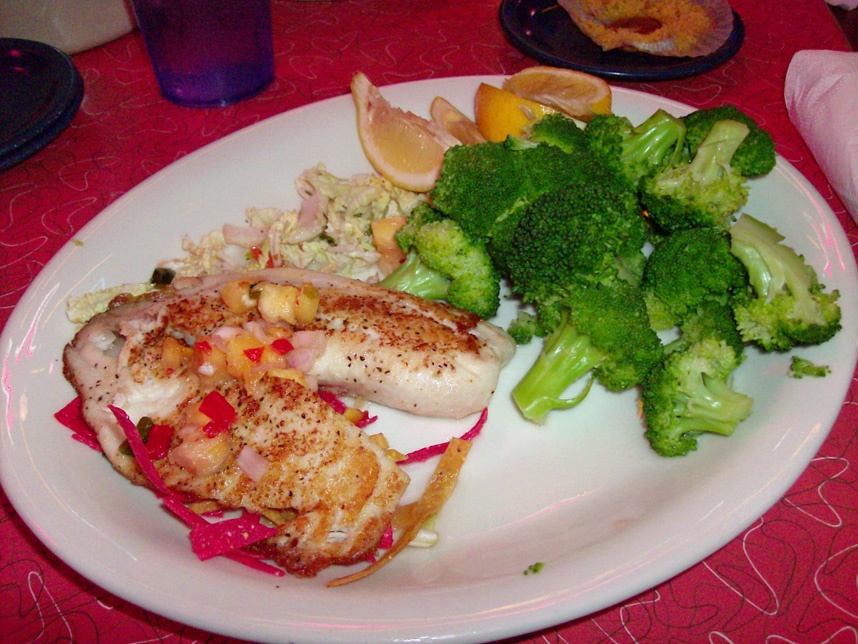 Dinner Day 5
Dinner was at Galaxy Cafe. I did not plan ahead and had a minor melt-down when trying to decide what to order that would fit in the Whole30.
I had the Zocalo Burger which included grilled onions and jalapeno. I had no cheese and substituted the chipotle mayo for yellow mustard.
Side salad (no pictured)
What I'm Listening to Today
Atmosphere – Sunshine: I been listening to Atmosphere since my brother introduced me to the group many years ago. This track is one of my favorites and a perfect Saturday morning song.
Today's Inspiration
This is my favorite scene, from one of my all-time favorite sports movies, Cool Runnings.