Normally when I think Neapolitan pizza, I don't think Austin, TX. I think Italy. I think Tony's in San Francisco. But Neapolitan pizza in Austin? That thought never crossed my mind. That is until I tried Pieous.
So, what's neopolitan pizza? According to the chalkboard at Pieous, Neapolitan pizza:
Originated in Naples, Italy in the 16th Century
Features a 12", thin and puffy crust, chewier along the edge and softer in the middle
Is baked in an 800 – 1000 degree wood fired oven for less than 90 seconds
Is minimally topped, not over-loaded with cheese
When we arrived at Pieous, we were there before the doors even opened. We were glad we arrived early because a line had already formed. The interior walls of the restraurant are lined with chalk boards filled with information about the restraurant, pizza and a corner of quotes to live by including one of my favorite quotes from Mark Twain:
"Twenty years from now you will be more disappointed by the things you didn't do than by the ones you did do." – Mark Twain
I loved the atmosphere at Pieous. The staff was extremely friendly and helpful. You could tell that several of the patrons were regulars and the staff talked with them like they were friends. It definetly had a warm and friendly vibe.
The food was amazing. You can tell that Pieous stands by their motto of being "devoted to great food".
We started with the pastrami. Do yourself a favor and try the pastrami. It was amazing. Possibly the best pastrami I've ever eaten. Yes, pastrami at a pizza place. Just do it.
The pizza was fantastic. I've eaten Tony's pizza in San Francisco, which won Best Pizza Margherita at the World Pizza Cup in Naples, Italy. Pieous is just as good, if not better. The crust was perfect, the cheese had great flavor and the pepperoni was delicious.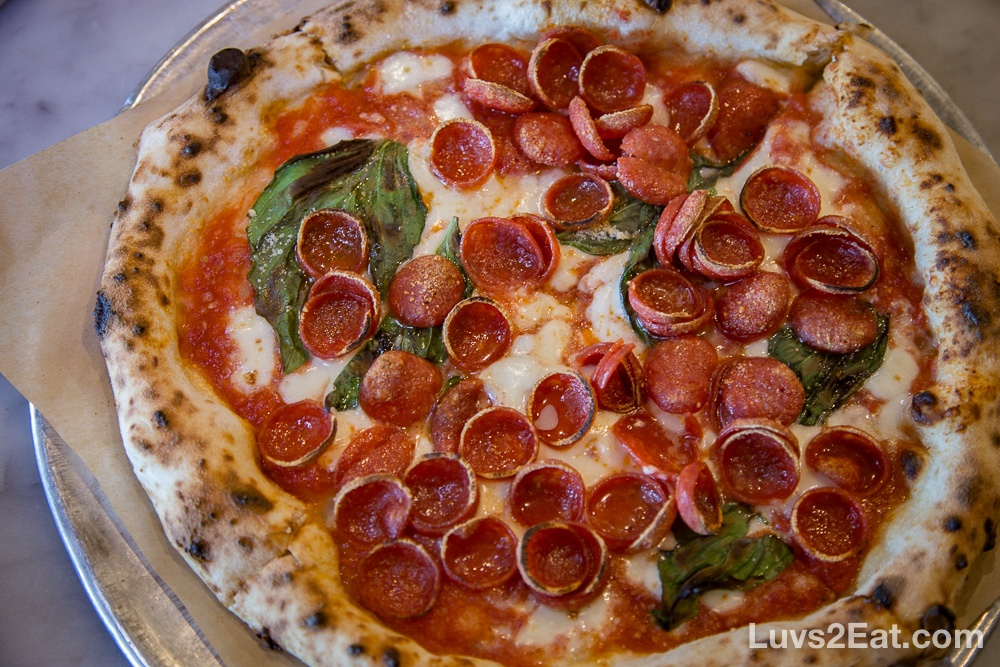 We finished the meal off with a piece of brownie cheesecake. It was fantastic. You can tell this isn't a no bake cheesecake. So much time and effort went into this dessert. The quality of the food, from start to finish, was top notch.
If you're in the mood for pizza, or pastrami, I highly recommend making a trip out to Pieous. You won't be disappointed.
Address:
12005 Hwy 290 Austin, TX 78737