I hadn't even heard of the Whole 30 until a couple of weeks ago. Shortly after I started my 30 x 30 Challenge I received a lot of great feedback about my diet. One reader pointed out that the diet I outlined for my challenge was nearly Paleo, so I started looking into the Paleo Diet. That's when I found Whole9life.com and their Whole 30 challenge. I picked up a copy of their new book It Starts with Food: Discover the Whole30 and Change Your Life in Unexpected Ways
 and thought that the program seemed manageable.
They had an official challenge starting on August 1. The timing couldn't have been better. I just got back from Hawaii, and when I went on vacation, so did my diet. I was looking for something to get me back on track, and I believe the Whole 30 is exactly what I need.
Day 1 wasn't bad. I didn't feel any hungrier than normal. I hadn't gone to the grocery store yet, so I managed to get by with what I had in my fridge and pantry. I will say it's going to take a little effort to figure out how to replace all of those calories I used to get from carbs. I felt like I ate well today, but only ended up having around 1,000 calories.
Breakfast
I kicked off the morning with my go to breakfast, microwave egg whites. They're super easy to make, but they do stink up the house. I just take a microwaveable bowl and spray the edges with Olive Oil using our Misto Gourmet Olive Oil Sprayer
. This makes clean up so much easier. I then put the egg whites in the microwave for 30 seconds at a time. After each 30 seconds I check to see if they're done. At around 2 minutes my egg whites are cooked to my liking. I then season with salt, pepper, garlic powder and smoked paprika.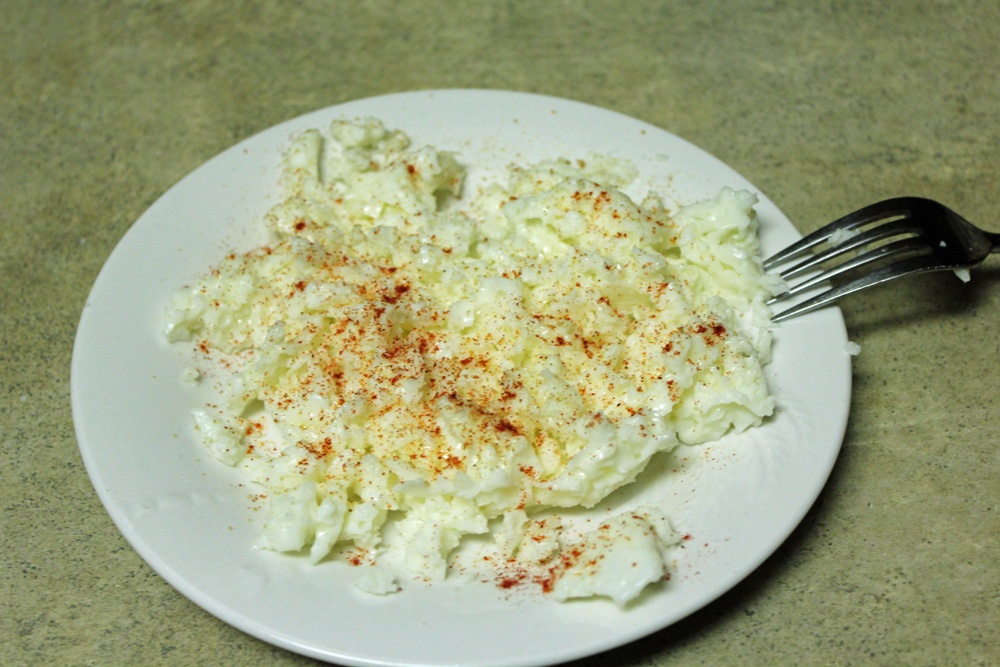 Lunch
For lunch I took 2 cups of spinach leaves and topped those with a can of tuna (I like the solid white albacore tuna from Central Market). I also topped it with an olive oil vinaigrette I whipped up.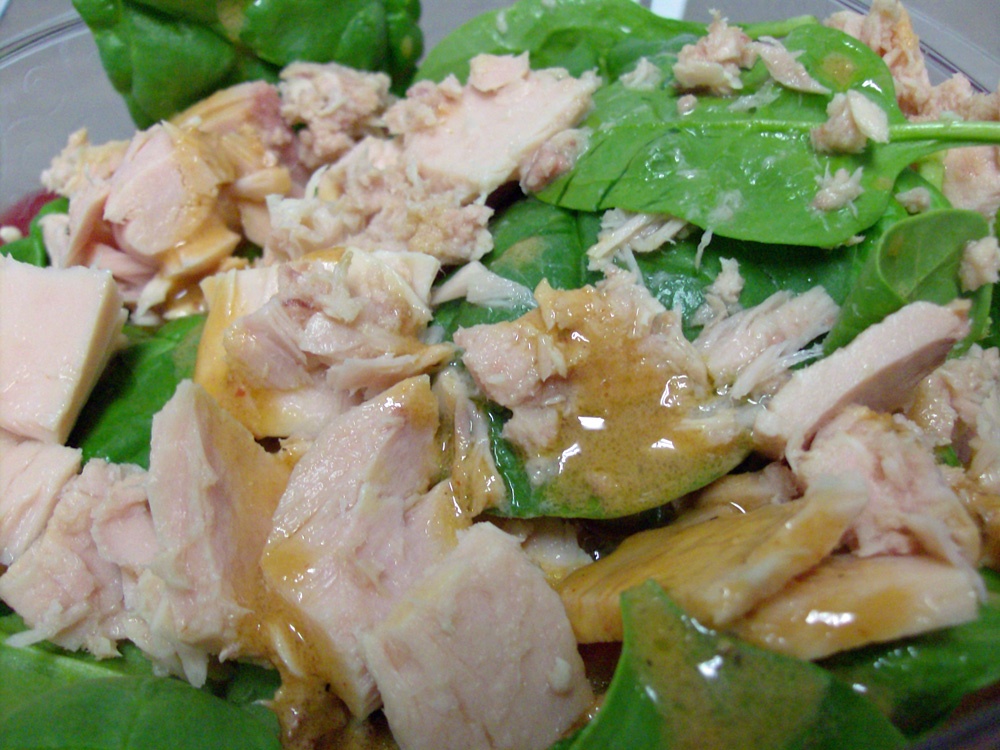 Dinner
I have a ton of spinach in the fridge, so I had another salad for dinner. This was topped with Central Market brand oven roasted turkey, kalamata olives,  olive oil, white balsamic vinegar, salt and pepper. I also had a cup of fresh pineapple for desert.
I can already tell it's going to be an interesting month. I'm excited to see what the next 30 days hold for me. Do you have any tips for surviving my first Whole 30?